Frequently Asked Questions
Frequently Requested Links
Merchandise Page - where extra award seals, medals, certificates, and electronic versions of the medal artwork are available to purchase or preview
Other Book Awards Contests - an overview of all the book awards programs conducted by Jenkins Group and Independent Publisher
Who enters the Moonbeam Awards?
All authors, illustrators, and publishers are eligible, ranging from large multi-title publishing houses to small one-title publishers. Books may be entered from throughout North America and by overseas authors and publishers who publish English or Spanish-language books appropriate for the American market.
Are awards programs worth the money and effort?
Entering your titles in an awards program does take time, money, and effort, but the possible payoffs include financial reward, personal satisfaction, and prestige. Awards are a great morale boost for all those involved, and they influence reviewers and buyers. The gold seal prominently placed on the book cover often captures the buyer's attention and leads to higher sales. For example, one of the winners in our inaugural Independent Publisher Book Awards contest reordered 6,000 IPPY stickers for their latest print run. The book (originally published in 1996) keeps on selling, thanks in part to that gold seal on the cover. To hear what past Moonbeam winners think of the contest, visit our testimonials page.
Are E-Books Eligible?
E-books are eligible in all categories, both e-book and general. They may be submitted electronically in any commonly used format. You will have the option to upload your e-book after you pay online and in a confirmation email. If you have issues with the link, you may send it via email to awards[at]bookpublishing.com with "Moonbeam E-book Submission" as the subject line. Electronic submissions will be erased at the end of the contest, after results are announced.
What sets the Moonbeam Awards apart?
The Moonbeam Awards are 100% dedicated to identifying the best children's books published each year for the North American market. The Moonbeam Awards are one of the fastest growing U.S.-based award contests focused on children's books. Award-winners appear for an entire year at www.moonbeamawards.com. Winners will also be featured in www.IndependentPublisher.com and highlighted prominently in our monthly newsletter, which goes out to more than 10,000 subscribers worldwide, many of whom are agents, buyers, and librarians.
---
Less Frequently Asked Questions
If I enter the Moonbeam Awards online, how do you judge my books?
We designed the online entry system to make entering the Moonbeam Awards more convenient, but you still have to ship the books to us. We suggest (but don't require) that you send a trackable package or include a self-addressed postcard to help us confirm receipt of your entry. Please include the online entry receipt with the books or a note listing contact and category information. Please send in two copies per title per category for your entries.
Do the judges read every book from cover to cover?
Awards judges are very good at assessing a book's quality, much as a buyer at a bookstore or library determines whether or not to purchase. The further a book makes it into the judging process, the more likely it will be read completely.
Who is behind the Moonbeam Awards?
While our judges vary from year to year (booksellers, librarians, children, educators, bloggers), we have a small staff that handles all the entries and manages the judging process. Meet the Moonbeam Children's Book Awards team: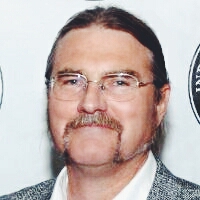 Jim Barnes, Awards Director
Jim, also known as the "IPPY Hippy," has been with Jenkins Group for over 15 years and serves as Editor of IndependentPublisher.com and Awards Director, leading the book awards team through over 6,000 book entries every year. In his spare time, Jim enjoys gardening and kayaking.
Contact Jim - jimb[at]bookpublishing.com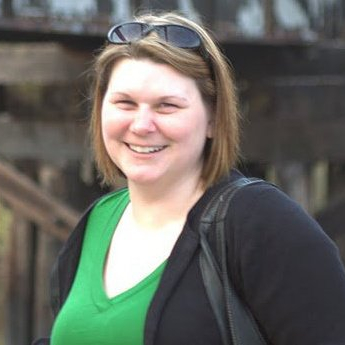 Amy Shamroe, Awards Coordinator and TCCBF Festival Director
Amy has spent most of her adult life working in, with, and around books. Though she started her career as a bookseller, for the past eight years she has worked as a Jack of All Trades for the Awards. In her spare time, Amy enjoys traveling, sits on her local library's Friends Board, and keeps a blog about what she reads (when she remembers to update it).
Contact Amy - ashamroe[at]bookpublishing.com
---
Any Other Questions?
Send an e-mail to Jim Barnes, Awards Director - Click Here