12th Annual Awards - First Call for Entries
The Moonbeam Children's Book Awards bring increased recognition to exemplary children's books and their creators, and are dedicated to supporting childhood literacy and life-long reading. The contest is open to authors, illustrators, and publishers of children's books written in English or Spanish for the North American market. Books that are published with a 2017 or 2018 copyright or that were released since October 1, 2016 are eligible.
The 2018 Moonbeam Awards Ceremony will be held on November 10th in Traverse City, Michigan. To view pictures of last year's ceremony, click here.
More Updates:
View the 2017 Winners

Congratulations to the 2017 Moonbeam Children's Book Award medalists! >>>>

Let's Get Pinning

Teachers, librarians, and booksellers - connect with us
on Pinterest! >>>>

Not Just for Kid's Books

View the Moonbeam pre-teen fiction and young adult categories >>>>
---
Weekly Winner Spotlight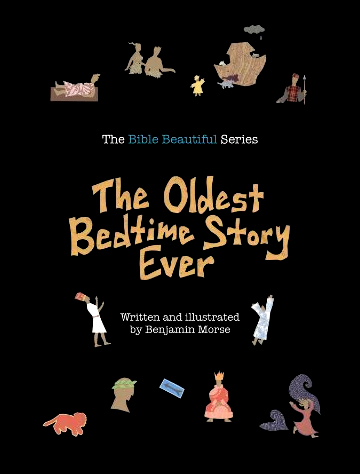 The Oldest Bedtime Story Ever
Written and illustrated by Benjamin Morse (Orson & Co)
2013 Medalist
"The greatest classic of all time is now illuminated by a biblical scholar and artist for the 21st century. Old Testament figures cut from kraft paper and adorned in an exciting array of patterns appeal to every ethnicity and make lasting impressions on the contemporary child's imagination."
---
About the Awards
Illustration by 2007 'Best Illustrator' Award-Winner Becky Kelly from the book,
Heavenly Skies & Lullabies
www.beckykelly.com
Presented by Jenkins Group and IndependentPublisher.com, the Moonbeam Children's Book Awards are designed to bring increased recognition to exemplary children's books and their creators, and to support childhood literacy and life-long reading. Awards are given in 42 print book and four e-book categories covering the full range of subjects, styles and age groups that children's books are written and published in today.
As our society has gotten more complex and growing up has become more complicated, children's book authors and publishers have risen to the occasion, creating books that not only celebrate the joys of childhood, but also help kids and families deal with its challenges. The Moonbeam Awards will recognize and reward the best of these books and bring them to the attention of booksellers, librarians, parents and children.
The Moonbeam Children's Book Awards are presented by publishing services company Jenkins Group, Inc. of Traverse City, Michigan. Jenkins Group has been involved in book packaging, marketing and distribution since 1988, and many of its founders and employees now have children and grandchildren who strongly influence the company culture with their youthful exuberance and love of books.
Writing and publishing books that teach and inspire our children is an extremely important task, and these awards are conducted in appreciation of those efforts. Thank you and best of luck in the Moonbeam Awards!
---