Testimonials
"I am thrilled to have received a 2020 gold medal from Moonbeam Children's Book Awards. It's such an honor to be included among your winners. Your reputation and critical acclaim as an award company are already helping us reach a broader audience of kids and grown-ups, especially through social media. And the award merchandise you offer is just beautiful. The metallic foil seals look great on my book cover. I am so glad I entered your contest and even gladder to have won. Thank you again for this award and for helping us spread our message about the environment."
- Lorie Givens, author of Pogo the Porpoise with a Purpose, 2020 Medalist
---
Thank you for a wonderful event and a fabulous evening listening to stories. The speeches were the highlight for Deborah & I - hearing people's stories is always a gift, and we both felt so blessed to be able to have the opportunity to be a part of this community of very special individuals."
- Mary Martha Allen, 2016 Medalist for Wishapick
---
Your award stands for everything that is most important in writing for young people – the value (indeed, the necessity) of giving our youth a sense of how beautiful and meaningful life can be, even with all its challenges and hardships. The Wisdom of Merlin was written to speak to those ideas directly."

So I'm deeply touched and humbled by this recognition. The high ideals of the Moonbeam Awards are exactly why I write books…so this feels like a salute from people I greatly respect and admire."
- T.A. Barron, 2016 Medalist for The Wisdom of Merlin
---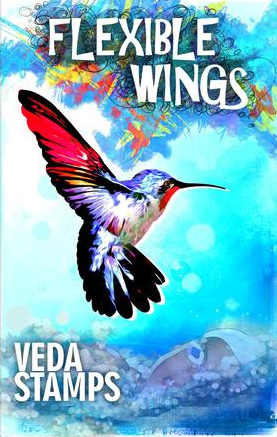 My book is now in Barnes and Noble, Books Inc. in the San Francisco Airport, several independent bookstores and at least 10 libraries (and counting). Many libraries won't purchase from indie authors/publishers unless the novel has some critical acclaim and have won awards. Winning a Moonbeam Children's Book Award has made my marketing journey a lot easier. Thank you."
- Veda Ramsay, 2015 Medalist for Flexible Wings (IMO Books)
---
I am happy to report I am now on my second printing of Tator's Swamp Fever after selling out over 4,000 copies! There is no doubt the Moonbeam Award I won has helped my sales. I have taken advantage of you're marketing, your plaques and use your gold sticker seals on my books."
- Diane Shapley-Box, 2014 Medalist for Tator's Swamp Fever (Apple Pie Publishing)
---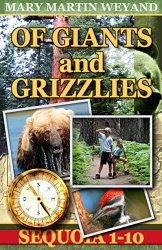 I want to share how happy I am to have received the Moonbeam Children's Book Award! On Sunday I was contacted by a Regional Museum, and have already fulfilled their first order. They're very excited to have the book on hand for the holidays. I'm fulfilling orders daily, and can tell you that doors are opening as a result of winning the award. It does make a difference!"
- Mary Martin Weyand, 2015 Medalist for Of Giants and Grizzlies (Write On For Kids)
---
Thanks for these award opportunities. I can't tell you how inspired my daughter has been because of Moonbeam. It makes a real difference."
- Chuck Duffie, father of Nara Duffie, 2015 Medalist for The Monster Realm (Roam & Ramble Press)